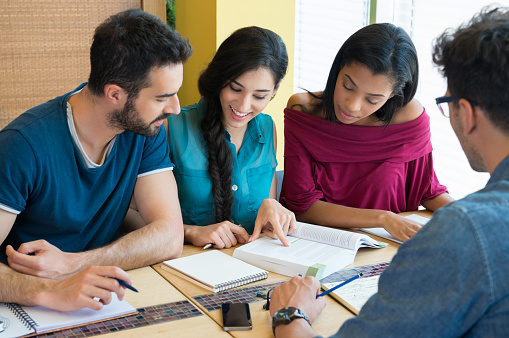 Language Programs for adults and children
Acadomia offers classes and workshops at 5 proficiency levels in accordance with the Common European Framework of Reference for Languages (CEFR), the guideline used internationally to describe the level of fluency achieved by a foreign language learner.
You will be able to:
Understand a wide range of demands, longer texts, and recognize implicit meanings
Express yourself fluently and spontaneously without an obvious search for expressions
Use the language with flexibility and effectiveness for social, academic and professional purposes
Produce clear, well-structured, detailed text on complex subjects, showing controlled use of organizational patterns, connectors and cohesive devices
Special Children's programs: maximize learning abilities by mixing fun activities with grammar and vocabulary sessions so that children enjoy learning or reinforcing a new language.
During the day, after work or on the weekend our tutors can meet at your home ,at a location convenient to you or online. Private tutoring in French, Spanish, Italian, Mandarin Chinese, Japanese or English is available. No matter the student's level, from beginner to expert, our tutors will develop a personalized study plan and provide books and activity workbooks for the class.
Conversation classes are also available.
 Corporate Language Programs
Gain a competitive edge in French or Spanish-speaking markets or strengthen your English skills to do business in the USA. Enhance your business and travel experience in French, Italian or Spanish, improve communication with clients and colleagues, and foster team-building within your company by signing up for our corporate classes.
The Acadomia Advantage
Great Flexibility: Classes are tailored to meet your timeframe, goals and logistical needs. Courses are offered in your home or office or online, with a flexible (daytime and evening) schedule starting at any time during the year.
Competitive Pricing: Prices scaled to long-term programs, class size, and organizational needs—the more classes you commit to, the better the value. Monthly packages start at $229.
Excellent  Native Teachers : Experienced in teaching in a corporate setting, our teachers are all native speakers fully qualified to teach French, Spanish, Italian, Mandarin Chinese, Japanese or English as a second language.