You want your child to have fun over the summer, but you don't want to compromise their academics. Yet, it can be so hard to engage your student in learning over their vacation time. Whether you're looking to prevent summer slide, or just looking for help keeping your kid on track for summer assignments, Acadomia is here for you.
Avoiding Summer Slide
Summer slide, also known as summer setback or summer learning loss, is the phenomenon of students losing knowledge over summer break. It is a sad and unfortunate fact, but studies show that students lose, on average, between 25 and 30 percent of the knowledge they gained in the past school year over the course of a summer.
Another study acknowledged that students lose two months worth of reading skills, as well as two and a half months worth of math skills during summer vacation. And these losses build on each other over time; they are cumulative. By the time your student enters the sixth grade, they have lost the equivalent of two years of knowledge due to summer learning loss.
Tutoring Prevents Summer Setback
On the bright side, studies also show that children who are engaged in some form of learning for just two to three hours per week prevented summer learning loss. This is what makes summer programs for kids so important. When you combine this with the knowledge that students with tutors massively outperform their peers, it is natural to want to find the right tutoring program for you and your child.
Yet, finding the right fit for your student may feel more complicated than it has to. That is why Acadomia is here for your summer needs. If you're looking to place your child in summer tutoring programs, check out our fantastic options below.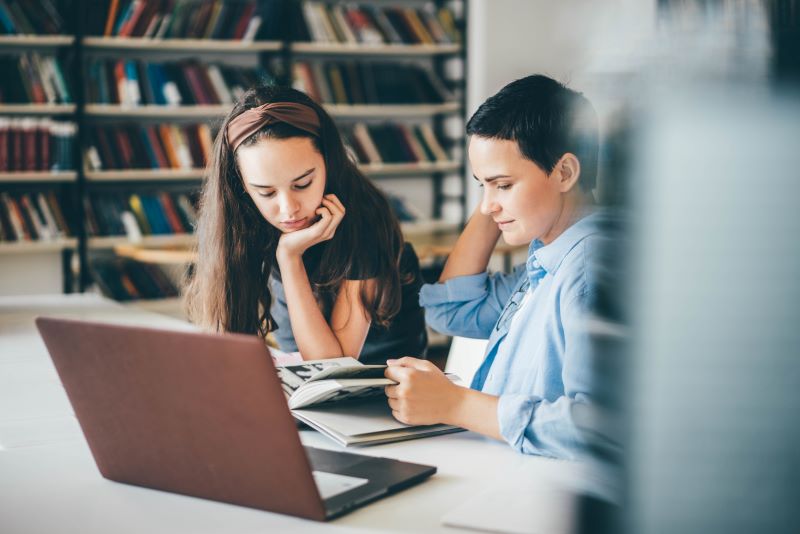 Our Summer Tutoring Options
Private Sessions
This one-on-one tutoring method is the best way to set your student up for success. We are available for both in-home and virtual options, providing personalized access to tutoring across the country. Private sessions can be held for math, science, language arts, and even French. Plus, we guarantee a custom tutoring plan that adapts to the student's program, skills and learning style.
Small-Group Sessions
If you want to add a social aspect to your child's tutoring program, this is the best option for you. Our small groups of up to five students allow our tutors to balance personalized tutoring with a classroom setting. This way, your student is growing both their academic and social skillsets over the summer months. We offer group tutoring for math, French, Spanish, or any other class. Additionally, we have multiple settings for your convenience, including in-home, virtual, and tutoring office settings.
Test Prep
If your child has AP, SAT, ACT, SAT Subject Tests, or SSAT testing in the coming year, it is important to give them the best tools for success. After all, many of these tests directly relate to what their college application process will look like. Give them the preparation they need with Acadomia's in-home or virtual tutoring options. Not only can our tutors aid your child to grasp the material they need for the test, but they can also provide key test-taking insight. Test-taking, after all, is a skill set of its own. Make sure your student is prepared without having to cram for these tests in conjunction with their regular school work.
Guidance Counseling Services
If you and your student are in need of help selecting the right schools to go to, what classes to take, or establishing the best path to success, Acadomia has you covered. We can assist you with school selection, application processes, and everything in between. Our specialized team of counselors is available in the USA, Canada, and Europe. We will help you make smart academic and extracurricular decisions, identify the best colleges for your student, and develop an optimized testing calendar to help your child reach success.
Learning a New Language
Every student can benefit from learning a new language. It opens up opportunities as well as enhances their learning abilities. Our private tutoring in French, Spanish, Italian, Mandarin Chinese, Japanese, or English is available in-home or virtually. No matter the child's current comprehension level, our tutors will develop a personalized study plan and provide books and activity workbooks.
French Summer Camp
If you have a student anywhere between Kindergarten and eighth grade, our French Summer Camp may be the option for you! With four hours of live instruction per day, this Miami-based program is perfect for local students looking to learn French. All teachers are French Natives, so your child will be learning from the pros. Additionally, there is a six-student maximum per teacher to ensure that the tutor can have time for all your student's needs. We keep your child engaged and happy with a mixture of;
Fun with math and language games
Arts, crafts
Theater, songs
Origami, puppet shows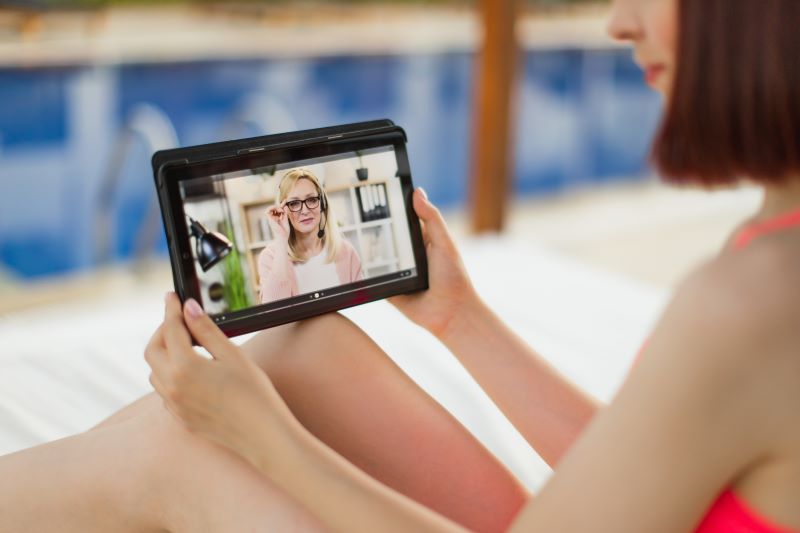 Acadomia Is Here For You
Our summer programs for kids will keep your student learning this summer. That way, they are set up for success in the coming grade without having to worry about summer slide. Plus, our tutors create specialized programs for each child to make sure your kid stays engaged with the material this summer.
Founded in 1997, Acadomia has developed personalized programs to help unlock each child's learning potential so that children not only learn the material but truly understand it. Focused on private in-home tutoring, Acadomia also provides support in learning key skills such as foreign languages and coding. Acadomia's expertise is now applied to small group sessions and mini boot camps throughout the year.
Our rigorous selection process for its tutors and innovative pedagogical approach ensures Acadomia has become the partner of many families for their educational needs. So let us partner with you and your family. It is our wish for you and your student to gain comfort and confidence in the academic world.