With the rising cost of college, many people are looking for ways to lessen the burden. One way students can cut costs is through high AP test scores. AP, or advanced placement, classes are high-level courses designed to challenge high school students with college-level classes while also providing them with the chance to earn college credit. In this article, you will learn how AP tests work, what kind of AP test score you need to receive college credit, the best AP exam prep, and how the right AP tutors can help you ace your AP test.
AP Test Scores
Unfortunately, you are not guaranteed college credit just for taking a course. You must receive a specific score or higher outlined by the university you are attending.
AP test scores are given out on a scale of 1 to 5, 1 being the lowest and 5 being the highest. To make things more complicated, the score you need to receive credit is not always the same for every course at the university either. While you might get credit for a 3 on your AP Language and Composition exam, you might need a 5 on your AP Computer Science exam.  Some universities will give you up to 45 credits while others have decided it will only serve for placement and to skip introductory classes.
Choosing your AP Classes
There are a total of 38 AP classes and tests you can take for college credit. When choosing which AP classes to take, there are a few things you should consider.
Take courses you know you will do well in and that may give you meaningful credit. AP Language and Composition credit often lets you skip the freshman English course. Science is often mandatory, so taking an AP class like AP Chemistry or Biology would be helpful. If you already know what you want to major in, take AP classes covering those topics. While AP Studio Art might only count as an elective credit for most students, an art major might skip one of the introductory art courses. 
You should also consider the difficulty level of the AP course and how many AP courses you are taking within a school year. The grades you will receive in  AP courses are very important, probably more important for admission purposes than the score you will obtain at the exam. So choose AP courses where you can have an A or a B.
If you spread yourself too thin, studying for many, difficult AP tests could be futile. You do not want to work hard all year only to get low AP test scores on every course and exam because you spread yourself too thin. In most universities, any AP test score under 3 will not receive college credit. AP Exam Prep
To get the highest AP test scores, you need to do some AP exam prep. Here are some AP Exam prep tips to get you the highest AP test scores.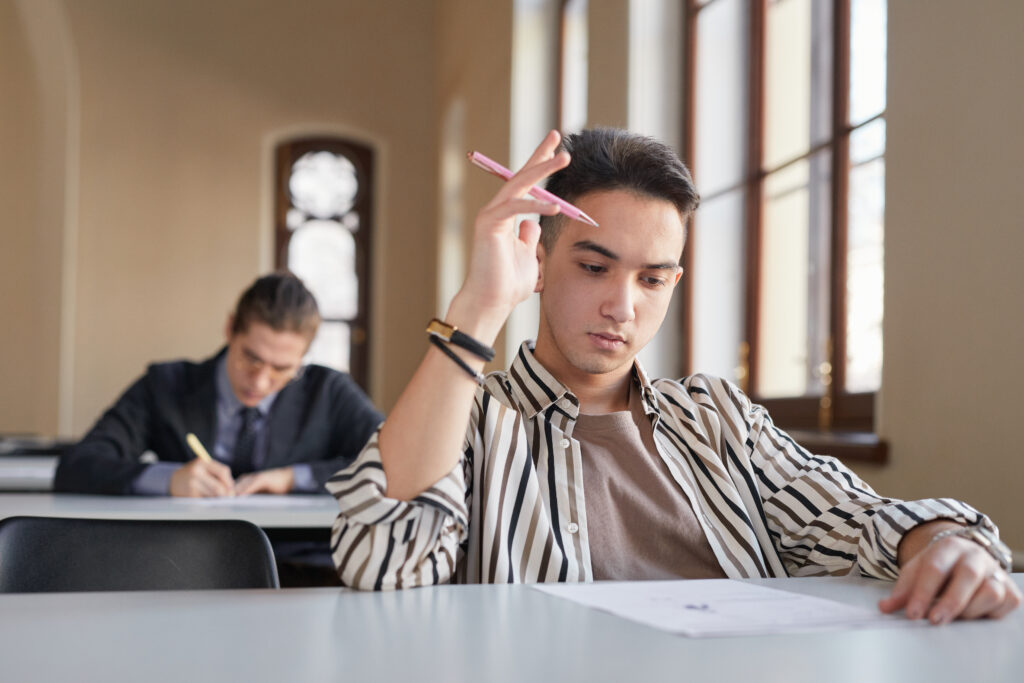 Begin at the Beginning
These tests cover an entire year's worth of material and move rapidly. You need to start your AP exam prep early if you are to keep up. Right from the first day of class, you should take careful, organized notes. Periodically review these notes. It is easier to study bits of information at a time rather than cramming the night before.
If you do not understand something, go to your teacher for help before you fall behind. Topics usually build upon the previous topic, so once you fall behind, it will be difficult to catch up if you are not on top of it. If you are on top of learning the material from the beginning, your AP test scores are more likely to get you college credit.
Create a Study Schedule
The more organized your study habits the more likely you are to like your AP test scores. A great way to push yourself to study is to create a study schedule and stick with it. It does not need to be complex. It could be as simple as a calendar where you write the dates and times you plan to study and what you plan to study. For example, you could plan to study AP French vocab from 4 to 5 and AP World History FRQs from 6 to 7 on Mondays, Wednesdays, and Fridays. The more you force yourself to adhere to the schedule, the easier it will be to stick to it closer to the exam.
Use Practice Tests
Although AP tests are supposed to evaluate your mastery of the course's material, there is an aspect that requires you to understand how to take the test. AP exams are structured in a specific way and require good time management.
The practice test should be just like the actual exam. If the real exam is a 50 multiple choice question section followed by 3 essays, your practice exam should be a 50 multiple choice question section followed by 3 essays.
If done right, practice tests not only give you an idea of where you are at with the material and a prediction of your future AP exam score, but they also provide an opportunity to become used to the structure of the exam.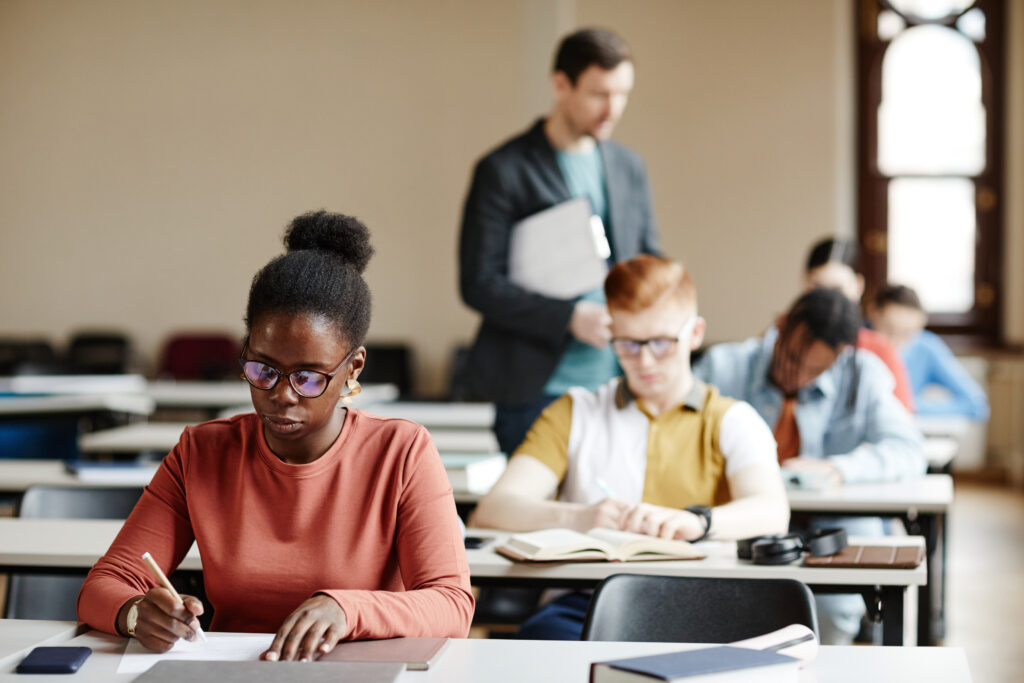 AP Tutors
You do not need to navigate AP exam prep on your own. If you are worried that your AP test scores won't be high enough, a tutor can help. A tutor can identify your trouble spots and create a personalized plan to prepare you for the exam.
AP students are often at the top of their classes, but even they can benefit from tutoring. The extra help could be the difference between passing with a 3 and excelling at a 5. In addition to test prep, an AP tutor can help your student succeed in the classroom. AP classes are hard. An A in an AP class looks much more impressive to college admissions than an A in a standard course.
If you are looking for the best AP tutors around, consider Acadomia. Acadomia has tutors with expertise in a wide range of AP subjects. We can help your child prepare for any AP test, but we excel in Calculus (AB/BC), Biology, Chemistry, French, English Language, Literature, US History, World History, and European History. Acadomia can help you get the AP test scores you need to get the college credit you deserve.