As students near the end of their high school careers, they must make many important yet exciting decisions: which college they want to attend, what they want to major in, and how they'll decorate their dorm room. Before they can make any of these exciting decisions, they must make a different one first. Which exam, the ACT test or the SAT test, will they take for college admissions?
ACT vs. SAT
The ACT test and SAT tests are similar exams taken by high school students, often in their junior year. While universities use a number of metrics to determine who they accept into their programs, the value of those metrics can be different depending on the school. Test scores serve as a way for admissions to compare students from different schools.
A high ACT test score or a high SAT test score can indicate to a university that you can handle the rigor of college coursework. More importantly, a high test score helps you stand out from the crowd. Colleges receive tens of thousands of applications every year. You must stand out against the pack in some way. An ACT test score or SAT test score well above the average admitted student paired with a history of relatively strong academic performance can vastly improve your chances of admittance into most colleges.
Should I Send In My Scores?
Even as many colleges became "test optional " – meaning you only send your scores if you believe hey help your application- if you are hoping to gain acceptance into highly selective colleges, achieving a high ACT or SAT score is incredibly important . Unless you have a significant accomplishment to make up for a lower test score, you will need an ACT score higher than 32 or an SAT score above 1450 to gain acceptance into the most selective universities. While scores higher than that will make you very competitive, they will not guarantee admission to the most selective colleges in the United States.
While taking tests, especially ones as important as the ACT test and SAT test, can cause anxiety, the differences between the ACT test and the SAT test and the fact you only need to take one mean you can choose the one that plays to your strength. In combination with an effective tutor, achieving your goal score will be no problem. Below you will find information about the ACT test and the SAT test.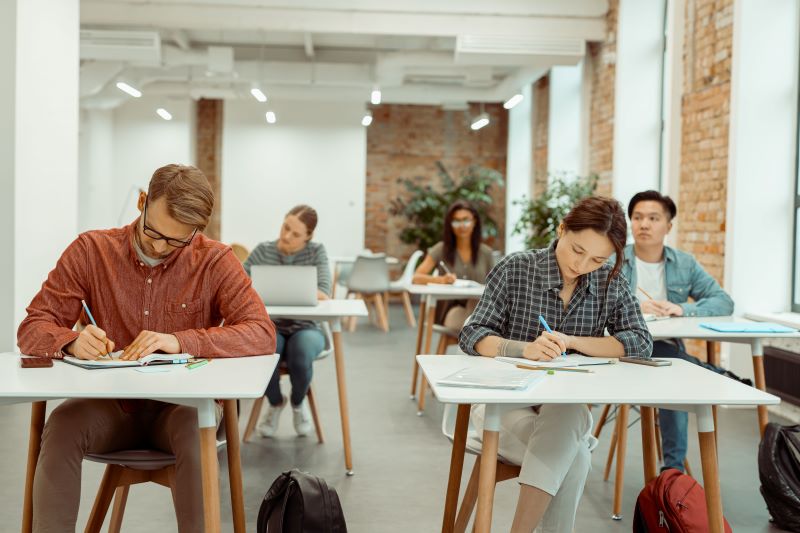 ACT Test
Although the ACT test is most popular with midwestern students, students in any state can take the ACT and if it is the right fit, they should. If you are a student with a strong background in English, you might find more success with the ACT test.
The ACT test is a multi-choice examination split into multiple sections. There is an English, math, reading, science, and optional writing section. It costs $63 to take the test without writing and $88 to take the test with writing. During the exam, the proctor will move through each section, one at a time.
English
The English section of the ACT test is a 45-minute test with 75 multiple choice questions. Test-takers are tested on grammar, punctuation, sentence structure, and rhetorical skills.
Math
The math section of the ACT test is a 60-minute test with 60 multiple-choice questions. Test-takers are tested on Algebra I, Algebra II, Geometry, and Trigonometry.
Reading
The reading section of the ACT test is a 35-minute test with four different passages. Passages are prose fiction, social studies, humanities, and natural sciences. Each passage will have 10 accompanying questions for a total of 40.
Science
The science section of the ACT test is a 35-minute test with 40 multiple-choice questions. Science-based passages with charts, graphs, tables, and research summaries will provide the information needed to answer the questions.
Writing
The writing portion of the ACT test is the only optional section. In 40 minutes, the student must write an essay responding to a prompt. Along with the prompt will be three different perspectives, Students are asked to develop their own perspective on the issue presented in the prompt and analyze it in comparison to the provided perspectives.
While the writing section of the ACT test is not required to take the ACT, many colleges ask for the writing portion of the ACT. Look at your list of desired schools and decide if you will take the ACT test with writing or without.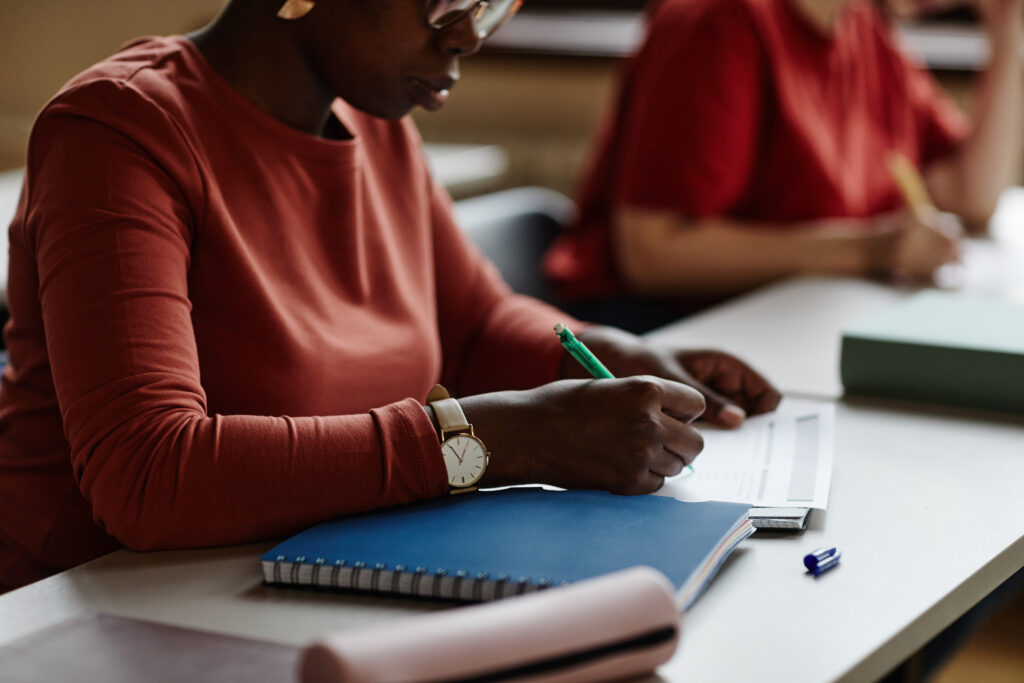 ACT Scores
About two weeks after you take the ACT test, you should be able to access your ACT scores. The ACT test is scored from 1 to 36 points. The writing section is scored on a scale from 2 to 12 points.
For students across the United States, the average total ACT score is 20.3 and between a 6 and a 7 for the writing section. If you want to get into your dream school, you will likely need to score above average. Carefully review the statistics of the average admitted students on your list of colleges. If your ACT score falls below the average, you should consider retaking the ACT test and seeking out a tutoring program.
SAT Test
Students with a strong background in math might find more success taking the SAT test. Unlike the ACT, the SAT test no longer offers an optional writing section, but like the ACT test is comprised of a reading and math section. Although there is no English section, there is a writing and language section with similar content. There is no science section on the SAT test, but as you take the test you will find multiple questions testing scientific reasoning. Taking the SAT will cost you $60.
Reading
The reading section of the SAT test is a 65-minute test comprised of 52 multiple-choice questions. There are five reading passages including one literary passage, one or two documents from U.S. founding documents or global-inspired documents, one regarding a social science, and two passages from scientific works.
Writing and Language
The writing and language section of the SAT test is a 35-minute test comprised of 44 multiple-choice questions about four different passages. At least one passage will be formatted as a narrative while the others are either argumentative, informative, or explanatory.
Math
The math section of the SAT test is an 80-minute test comprised of 58 questions. There is a mix of multiple choice and fill-in-the-blank questions. This portion will cover Algebra, problem-solving, data analysis, complex equations, trigonometry, and geometry. The first portion of the test is done with NO calculator allowed.
SAT Scores
The SAT is scored from 400 to 1,600. The national average SAT score is 1,060, but to be competitive at most schools, you will need to score above that. If you are unhappy with your score, you can retake the test. Consider hiring a tutor to teach you the best SAT test-taking strategies.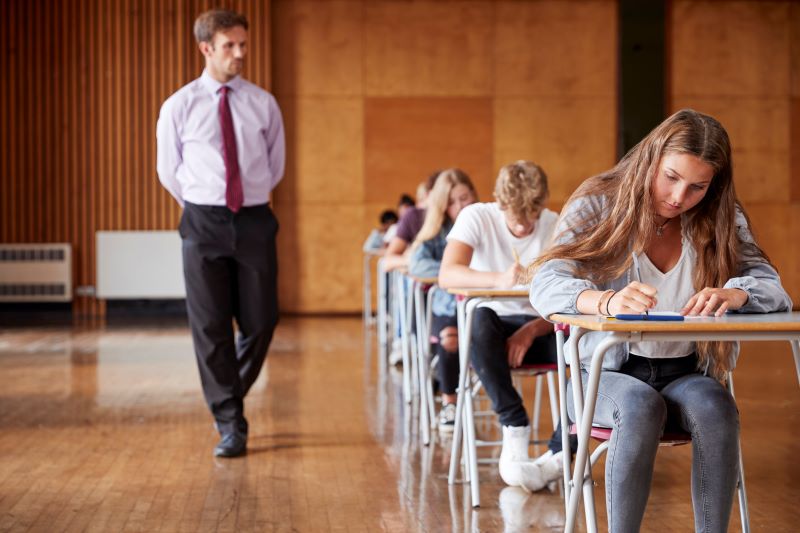 Improve Your Test Scores
There is no doubt that a competitive ACT or SAT score matters. Whether you choose the ACT test or the SAT test, tutoring is proven to improve scores. The right tutor and hard work can help you improve your score by 3 to 7ACT points and 100 to 200 points on the SAT.
If you are interested in improving your or your child's test scores, consider enrolling in Acadomia's test prep programs. Acadomia's ACT and SAT test prep programs can help students understand each section of their desired test, teach them how to manage their time, and key test-taking tips to maximize their scores.